The majority of mobile games installed on your phone are probably free, if not all, but this doesn't mean developing companies offer them without making a profit. Aside from purchasing costs, mobile game companies make money through in-app purchases and third-party advertisement. Even if you don't buy anything, the app or related items, the game makes money from the ads you see displayed while playing. But how much money are we talking about? Here is a list of the highest-grossing mobile games of the last years:
Honor of Kings (Arena of Valor)
Honor of Kings is a Chinese MOBA game published by Tencent Games and adapted for the Western market under the name Arena of Valor. It is the most profitable mobile game and most popular free-download app, with 80 million daily active players and 200 million monthly active players as of July 2017. The beta release for iOS and Android platforms was launched in November 2015 and in May 2017 it became the highest-grossing mobile game in the world. At the same time entertainer Lu Han was named ambassador of the game.
The prospects for the game were very bright at the beginning of 2017, but a loss of 14 billion on the Hong Kong Stock Exchange affected Honor of Kings in the summer of 2017, after the People's Daily named the game a poison for young people due to its addictive character and altered value and historical views. The owner of the game dismissed the accusations, but eventually self-imposed some restrictions for children – children under the age of 12 were limited to one hour of play time per day, while children aged 12 to 18 were allowed two hours of play.
Pokémon Go
The most popular video and mobile games seem to never be exempt from controversy, and the same happened with the augmented reality game Pokémon Go. Some critics considered the action of looking for Pokémon characters in your surroundings funny and enjoyable, and praised it for encouraging exercise, while others had negative opinions – Pokémon Go has a shallow gameplay, is affected by technical difficulties, and is a danger to public safety. However, technical issues were overcome, and the game ended up becoming a global phenomenon and one of the most profitable mobile apps in 2016. By the end of the year, it had been downloaded for more than 500 million times worldwide. It reached the $600 million in revenue milestone after just 90 days on the market – it was the fastest mobile game ever to do so. The revenue obtained by June 2017 was $1.2 billion.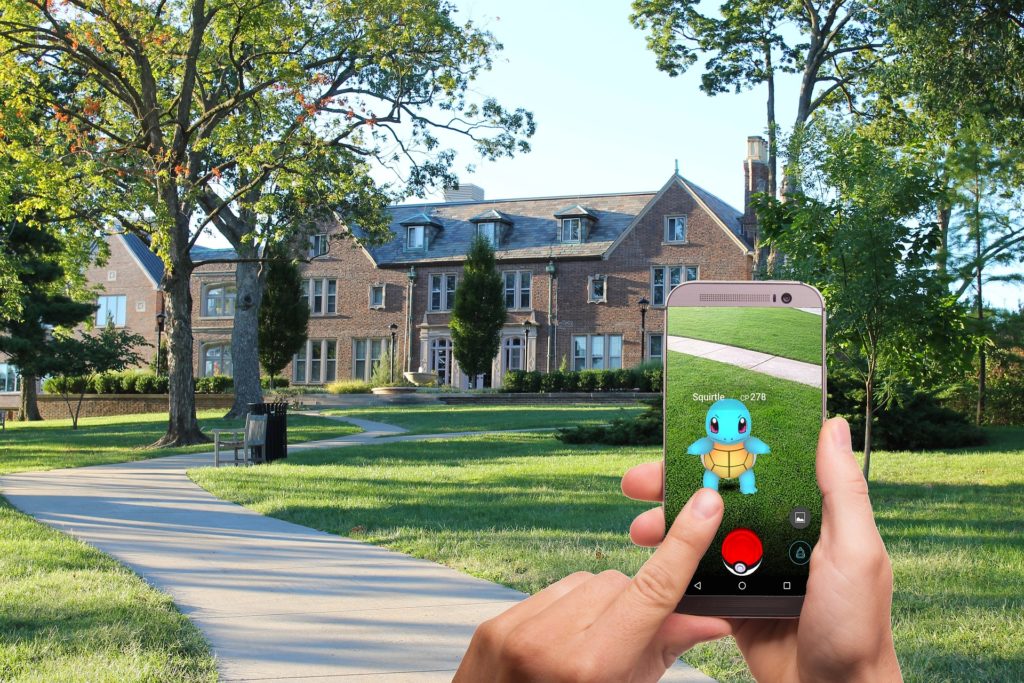 Game of War: Fire Age
Game of War: Fire Age was one of the highest-grossing apps in 2014 and 2015; it was released in July 2013 by Machine Zone (currently MZ). It is a strategy multiplayer game and the gameplay includes battles between players, player vs. environment modes, and city building quests. Players need to select an action and wait for a certain amount of time for completion. Users are grouped in alliances of maximum 100 and can communicate to each other through chat. The chat even includes translation services enabling players from all over the world to talk to each other.
The maximum income per day produced by Game of War was over $1.5 million, and money came from in-app purchases. Paying players spent an average of $550 in 2015 on these purchases, and the game was extremely addictive for a California man, who spent $1 million of embezzled funds on online purchases in Game of War. The game was criticized for its aggressive monetization tactics and the fact that you have no possibility of winning; the stake is actually not to lose. The game does not have a defined end and long-term players can grow indefinitely.
Clash of Clans
Clash of Clans is one of the strategy games which have received high ratings from most critics. It was developed by Finnish company Supercell and released for iOS in August 2012 and for Android in October 2013. The game managed to attract revenues of more than $1,5 million per day due to its heavy promotion – the Clash of Clans Super Bowl XLIX commercial, featuring Liam Neeson was reported as the 5th most watched Super Bowl ad.
The gameplay consists of players building a community in the form of a clan and training troops to attach other players in order to obtain gold, elixir, and dark elixir. The game lost many of its fans after a massive update performed in December 2015 – from that point on it was required to play very often in order to progress. In terms of earning records, Clash of Clans was the highest-grossing app in App Store and Google Play at the same time, in 2015.
Candy Crush Saga
The simplest games can be the most addictive ones, and Candy Crush Saga is a good example. The game was originally released for Facebook in April 2012, and versions for iOS, Android, Windows Phone, and Windows 10 were consequently developed. Players are required to complete levels by matching three of more pieces of candy of the same color on a board. Matching candies are eliminated from the board and replaced with new ones that are used to create other matches.
Money comes for in-app purchases, like boosters to make the levels easier. The game can be played entirely without spending money, and only a little over 2 percent of players pay. The highest revenue was registered in 2014 -$493 million over a three-month period. Five years after being released for mobile devices, Candy Crush Saga has been downloaded more than 2.7 billion times and entered the top ten highest-grossing mobile apps for four years. In the game's peak periods, players spent around $1 billion each year for in-app purchases.
Have you ever tried to estimate the amount of money you have spent on mobile games? Or are you one of those users that prefer to play for free and just bear to be bothered by ads? However, no matter what type of mobile game you prefer, you are contributing to the profits of titles like the ones on our list.