The mobile gaming industry is expanding at a fast pace, as users spend increasingly more time consuming mobile, non-voice content. Mobile apps usage time has increased particularly, and is announced to stay on an upward trend for years to come.
You too probably have at least a gaming app installed on your smartphone and use it while commuting, during breaks at work, or in bed before sleep. When mobile gaming is such an omnipresent part of our lives, why not find out more about the way the phenomenon is affecting our daily habits, our society, and economy? We have gathered from multiple trusted sources the following stats:
A multi-billion dollar industry
Mobile games have become a true revenue-generating source, accounting for 37 percent of revenue for the global games market in 2016. At the end of 2016, mobile games were expected to reach a revenue level of $35 billion, but the actual revenue exceeded expectations at $40.6 billion.
Who are the biggest players?
Most of the revenue was generated by China, which accounted for 29.8 percent of mobile game installation worldwide. The entire Asia generated $24.8 billion, while revenues in North America in 2016 were substantial as well, with $6.9 billion USD, making it the second-largest mobile gaming region.
Where does the money come from?
Methods for generating revenue in the mobile gaming industry are app purchases, in-app purchases, and third-party advertising.
Mobile gaming is such a successful business, that 75% of revenue generated from the iOS Apple App Store comes from mobile gaming. At the beginning of 2017, Google Play and Apple's App Store had noticed that apps and games had reached 90 billion downloads, 15 percent higher than the year before.
Player statistics
In 2016, there were 2.8 billion mobile gamers actively using games on their mobile devices every month – this is more than one third of the world population. It looks like everywhere you'll be going chances are you'll notice someone playing a game on their mobile phone. The number had increased by 100 million users compared to the previous year. A slow, but steady growth.
Player habits
The second place after work where people play mobile games is… the bathroom. One of the most reliable statistics portals on the Internet, Statista, confirmed that people play mobile games while "taking care of business", with 30 percent of game leisure time occurring in the US while users were on the toilet. The next favorite place for playing mobile games is at work – 18 percent of people included in the study engaged in such activities probably when their boss was not present. Easier to hide than a game running on your computer screen, that's for sure.
This activity has absorbed mobile users to such an extent that the amount of time spent on mobile gaming apps increased from 32 percent of the total time in 2014 to 43 percent at the beginning of 2017. The average adult in the US spends approximately 23 minutes a day playing mobile games.
The impact of cheaper smartphones
Many mobile games are installed soon after purchasing a new smartphone – it has been discovered that 62 percent of smartphone owners install a game within a week of getting a new phone. This aspect is probably influenced by the emergence of affordable smartphones and tablets, which have made mobile gaming a mainstream activity.
Gamer demographics
As for gender distribution, the gap between men and women is almost inexistent. If with traditional video games, most of players were men, according to a study conducted by Nielsen, 51 percent of mobile gamers are men and 49 percent are women. Console gamers are men in a percentage of 65. Another difference between console and mobile gaming is that mobile gamers are older than console gamers, probably because mobile gaming is more accessible and affordable, and represents a habit that people take up with less effort and investment.
Most successful mobile game genres
But what do people play? The fact that mobile gamers tend to be older than traditional gamers and the lower performance of mobile devices should give you a hint – yes, it's puzzle games…
Puzzle games represent the most popular game genre in mobile gaming and is present on 58 percent of the total number of devices. These games require less effort and commitment on the long term and are suitable for short playing intervals, like the times when you expect to see your dentist or wait for your partner to do their shopping.
The next preferred genres are action games (chosen by 40 percent of players) and simulation games (found on 26 percent of mobile devices). The interesting thing is that action games have a higher retention rate compared to the popular puzzle games – 70 percent higher.
Android vs. iOS
The competition between Android and iOS also takes place in the world of mobile games. For instance, in the US, the Apple Store is the most successful, but things are different worldwide. Android gamers represent 78 percent of the global mobile gaming market and are worth eight times more than iOS players in China.
What the future holds for mobile gaming apps
A general picture of media consumption in 2018 features players installing more gaming apps than ever and becoming more engaged with mobile games than with television or online videos. Mobile games are no longer a niche that businesses don't take seriously, but today's big thing. Stephanie Llamas, the vice president of research and strategy of SuperData Research (the company which has collected most of the data featured in this article) emphasizes this tendency: "The sustained growth of the global mobile games market is helping to legitimize games in the traditional media landscape."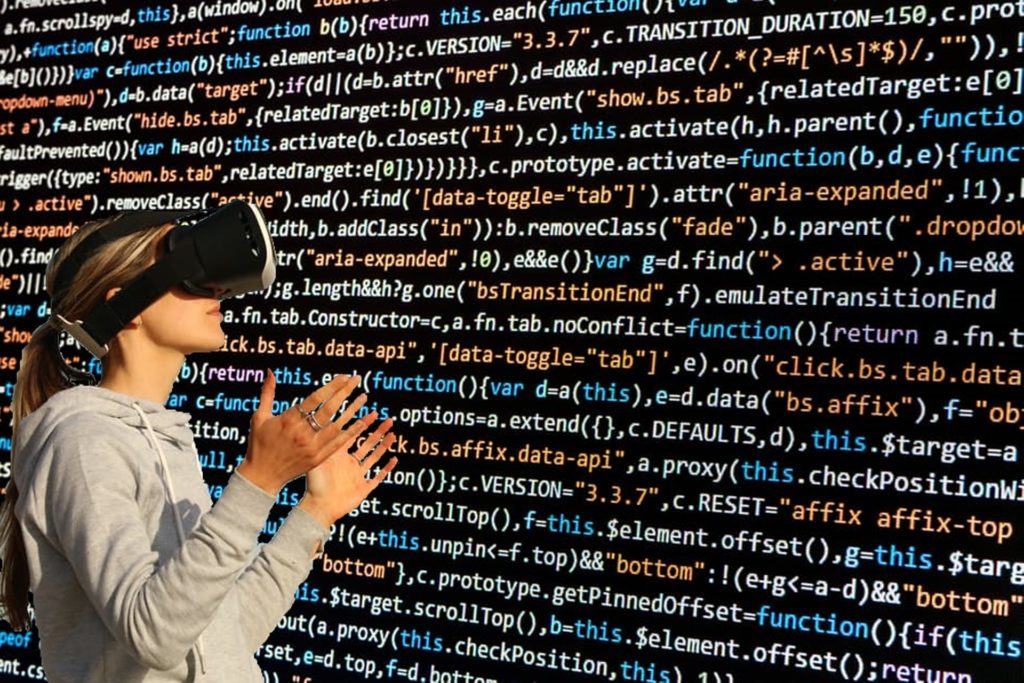 The VR mobile trend is expected to change the face of the mobile gaming industry even more, giving more momentum to the upward direction we have observed in the last years. Mobile games are becoming increasingly sophisticated and complex and new developments like live streaming and synchronous multi-player formats are being implemented.
2018 is going to be an exciting year for the fans of mobile gaming apps and we are looking forward to seeing what the future will bring.