Playing mobile games is not necessarily a solitary activity. Video games have been available in multiplayer modes for decades and for some people playing games with other people is the best way to enjoy this form of entertainment. When opting for the multiplayer mode, you can challenge your friends, have more fun, and feel the excitement at a whole new level.
If in the beginning multiplayer mode in mobile games meant merely that you could invite your contacts to be friends in games, current games support real multiplayer play such as PvP and real-time co-op. A very large part of mobile games have multiplayer mode in some form or another these days. If you are looking for a new way to have fun with your friends, here are some titles you might like:
AdventureQuest 3D
The original AdventureQuest 3D game was launched in 2002 as an online flash-based video game with single player mode included only. The game has evolved from a single player RPG into a MMORPG providing all kinds of features and with cross-platform support. It uses PvP technology which means you can play with other people in real time.
Spaceteam
Spaceteam is available for both iOS and Android operating systems since December 2012 and is branded as a cooperative game for phones and tablets. In order to start a game of two to four players, users need to connect their devices using Bluetooth or Wi-Fi. Players have the task of piloting a ship by following a set of orders provided to them directly on their devices.
Clash of Clans
Be the chief of a village and build your own town with resources you gain from attacking other players. The main resources in Clash of Clans are gold, elixir, and dark elixir, and players are grouped in clans engaging in fights. This freemium strategy video game has gained a large amounts of high ratings from critics and has remained popular ever since its launch in 2012 (for iOS) and in 2013 (for Android).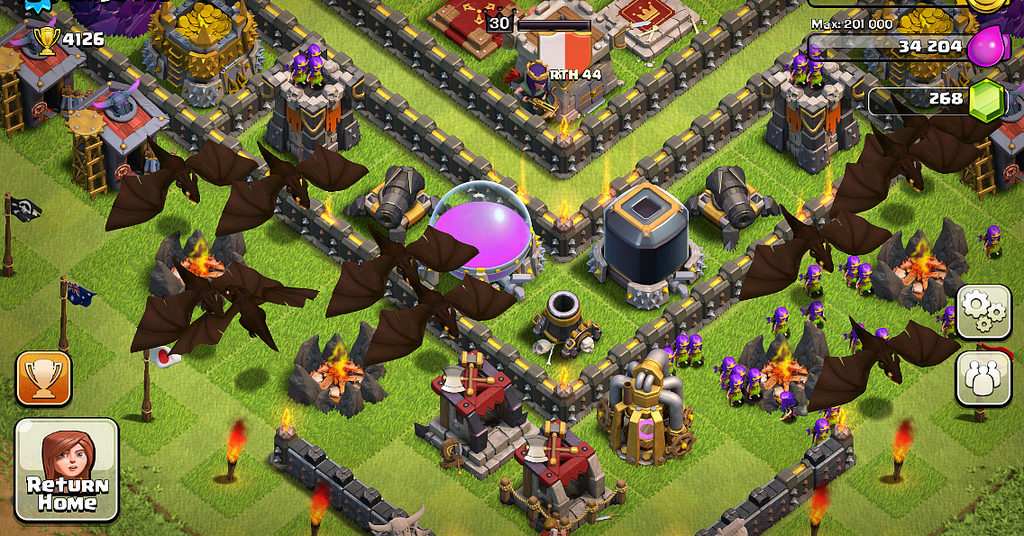 Words With Friends
Puzzle games are among the most popular mobile games, and a good example that you can play with other people is Words with Friends. Released in 2009, it is based on the classic board game Scrabble and has similar rules, without being officially associated with. The game is a cross-platform title which can be played on Android, Windows Phone, and iOS. Opponents can exchange messages through a chat feature and are announced through notifications whenever it's their turn.
Asphalt Xtreme
Racing video games are some of the best options for playing with friends because the spirit of competition is stronger when you know the person driving the other car. Asphalt Xtreme was launched by Gameloft in October 2016 and it features both single player and online multiplayer mode. Players can drive off-road vehicles over all kinds of courses and can choose between 50 different vehicle models. The game keeps its fans wired by featuring limited time events that change every week.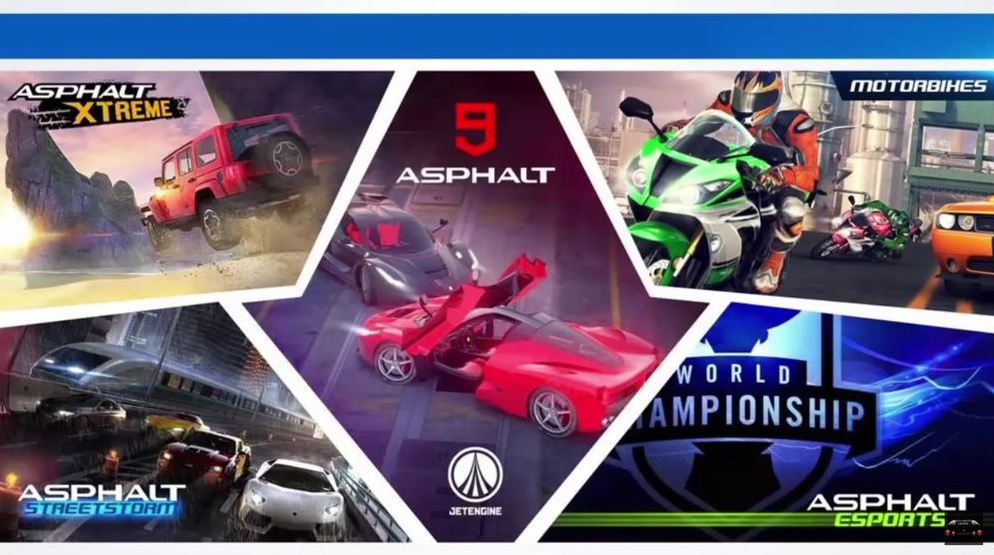 Crossy Road
Do you have an interest in arcade games that you can play with your friends? Then maybe this title might draw your attention. Published by Hipster Whale in November 2014, the game consists of crossing an endless road as fast as possible without dying. Obstacles the player needs to overcome are cars, trains, and rivers, and they can be passed safely only by timing movements carefully. If you remain idle for too long, a bald eagle will grab your character. The game is available in single player and multiplayer mode on iOS, Android, and Windows Phone.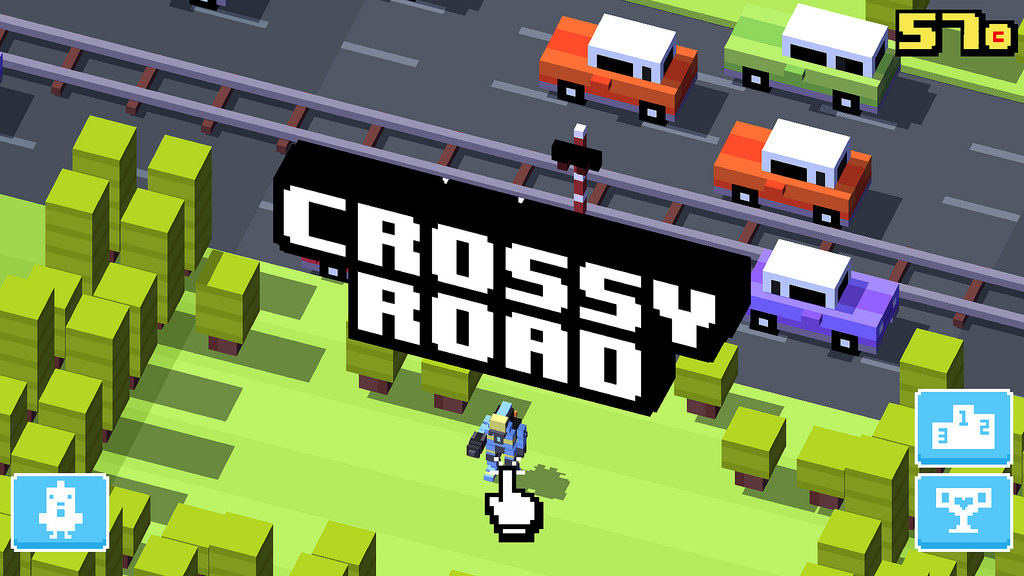 Modern Combat 4: Blackout
Nowadays it is possible to play on your mobile phone some of the most technologically advanced video games, such as Modern Combat 4: Blackout. This 2014 first-person shooter is the last installment in the Modern Combat series and has been developed by Gameloft Bucharest. The game can be played on Android, iOS, Windows Phone, and Blackberry 10. It's a game which has received mostly positive review from critics and which is worth giving a try if you like shooters that keep you in suspense and have short but intense missions.
Catan
Catan is one of the most popular multiplayer board games which has first been published in Germany in 1995. Players have to build and develop holdings using resources obtained through trading. Many video games have been inspired by Catan, and of course, you can play this German-style board game on your mobile, too. For a price of almost $5, you don't need to set up the Catan table anymore and you will also be able to play with people who are not in the same room as you.
Draw Something
This mobile app is something different from the other titles in our list – it consists of two players taking turns to draw a picture to provide a guess word that his or her opponent needs to discover. When the player has finished drawing, they are presented a replay of the drawing and are also given a number of blank spaces representing the number of letters in the word. The player has unlimited tries until they manage to guess the word. Draw Something was developed and launched by OMGPop in February 2012. The game was so successful that it was downloaded for 20 million times in the first five weeks after its launching and it was bought by the gaming company Zynga, together with its developer, for $180 million.
Chess Time
There are hundreds if not thousands of chess apps for both Android and iOS, but this one might become your favorite. Chess Time is offered for free and the gameplay resembles play-by-mail style chess games from newspapers, but in real time. Notifications are used to deliver moves, and you will be bothered from time to time by adverts inviting you to make a one-time update purchase of $4.99.
Any of these titles can become your next way of having fun with friends and family. You can play them with people located in the same room or with strangers from any corner of the world. Which title has drawn your attention?
Mobile Game And Roulette: For Your Full Experience
If you enjoy playing card games and also enjoy the fun and excitement of roulette, then you can play both online and offline mobile games and roulette online. In the past roulette was played only in casinos but in recent years it has found acceptance all over the world and is now being played by people of all ages and in all walks of life. The great thing about roulette is that is easy to learn and play, and that you can literally spend as little time as you want on it. If you are looking for something to do with your children this is a great idea, since there are even free roulette guides available online and they will teach you all of the basics. You can choose from one of the many free roulette guides, or you can pay money to download a guide that will provide all of the information you need to play.
Mobile Roulette is the hottest trend in gambling, and the fun of playing it on your cell phone is enough to keep anyone interested. The nice thing about mobile roulette is that it doesn't involve any betting, so if you are worried about losing money this is the perfect game for you. It is also easy to download, and most of the sites offer free bonuses to newcomers who sign up for their services. So even if you don't feel like you have a lot of money to invest this is a great way to experience the thrill and excitement of roulette in a very comfortable manner.
Playing mobile roulette online is also very convenient, since you can play on your cell phone anytime of the day or night. You can take your mobile game and roulette with you wherever you go, making it easy for you to take part in any of your favorite casino games such as roulette online casumo whenever you want. This is the reason why more people are starting to play roulette online, and they are enjoying themselves thoroughly. Playing this game and roulette online is very affordable, which is another reason why more people are becoming drawn to this exciting game.