The world of video games has evolved at the speed of light since the first arcade games emerged in the early 70s. We have started with a few basic games to end up with a huge selection of video games for multiple platforms, including computer, console, and mobile.
Almost two decades after the golden age of arcade games, the world was being taken by storm when the first mobile games appeared. The very first title made available to cellphone users was Tetris, the most widely ported game in the world. It happened in 1994, when Hagenuk MT-2000, a phone designed and manufactured in Denmark by the Hagenuk Corporation, featured the famous game requiring players to stack tetranomial shapes. But the mobile game that you too probably remember the most is Snake, traditionally featured on Nokia phones and first introduced on the Nokia 6110 in 1997.
More than twenty years later, the world of mobile games has expanded exponentially, and now users can choose between thousands of titles, if not more. Mobile game genres have diversified as well, and some of the action or strategy games we see installed nowadays on smartphones would have been way too advanced for the most powerful computers that were in use years ago.
Moreover, mobile games are known to consume a large amount of our time, ranking second behind social media in terms of time spent on mobile devices for US adults. It's a phenomenon worth investigating, that's for sure. Let's see what the most popular mobile game genres that players opt for currently are:
Puzzle games
Some of you may be surprised by this statistic, but puzzle games are the most popular, especially with older age segments. Games like Sudoku or Draw Something attract almost 40 million unique users every month and have the highest user engagement. People feel less guilty when they play such games because they are known to be good for brain development and improving problem-solving skills, as well as maintaining cognitive abilities at an older age.
These games come free in their large majority and the fact you usually don't have to pay to play them is a major advantage. However, they can be very addictive and keep you glued to your smartphone for hours.
Sub-types include word puzzles like Hangman, Jigsaw puzzles, and math puzzles such as Sudoku.
Augmented reality games
The hottest trend in the world of mobile games is represented by augmented reality games, such as Pokemon GO. This was the game that made augmented reality mainstream and has topped on the list of highest earning games in 2016.
The most famous geolocation game has capitalized on the nostalgia of Pokemon anime fans and consists of catching and training Pokemon characters, and then fighting other players and their pets. Other successful titles in the genre are Ingress (also produced by the Niantic studio), Parallel Mafia by PerBlue, Temple Treasure Hunt by MobiTech solutions, Geo AR by Geo AR Games, and Project Tango produced by a subdivision of Google. The latter allows players to create their own world of augmented reality by filling their home and surroundings with virtual objects.
Action games
Mobile users like these games because they provide a rush of adrenaline without really facing danger, while also improving reflexes. There are multiple action game subtypes, like shooters, fighting games, and adventure games.
The reasons why action games are so addictive is their ability to hold player attention for a long time, as events like explosions and enemy attacks are featured continuously. They are easy to play and don't require much commitment, just concentration while offering a lot of fun in return. The most popular action games of the moment are Super Mario Run, ICEY, Death Road to Canada, Stranger Things: The Game, Island Delta, Cover Fire, Last Day on Earth, and Carmageddon.
Mobile casino games
The offer of mobile casinos has exploded in the last years, as casinos have seized the great profit opportunity represented by mobile games. It is definitely easier to play a casino game on your mobile phone than to go to an actual casino, and users are reassured that these games are fully licensed and regulated and feature secure banking options. According to the Casino Tops Online website, the most popular apps in the genre are LeoVegas Casino, Highroller Casino, Vegas Hero Casino, Rizk Casino, and PlayFrank Casino.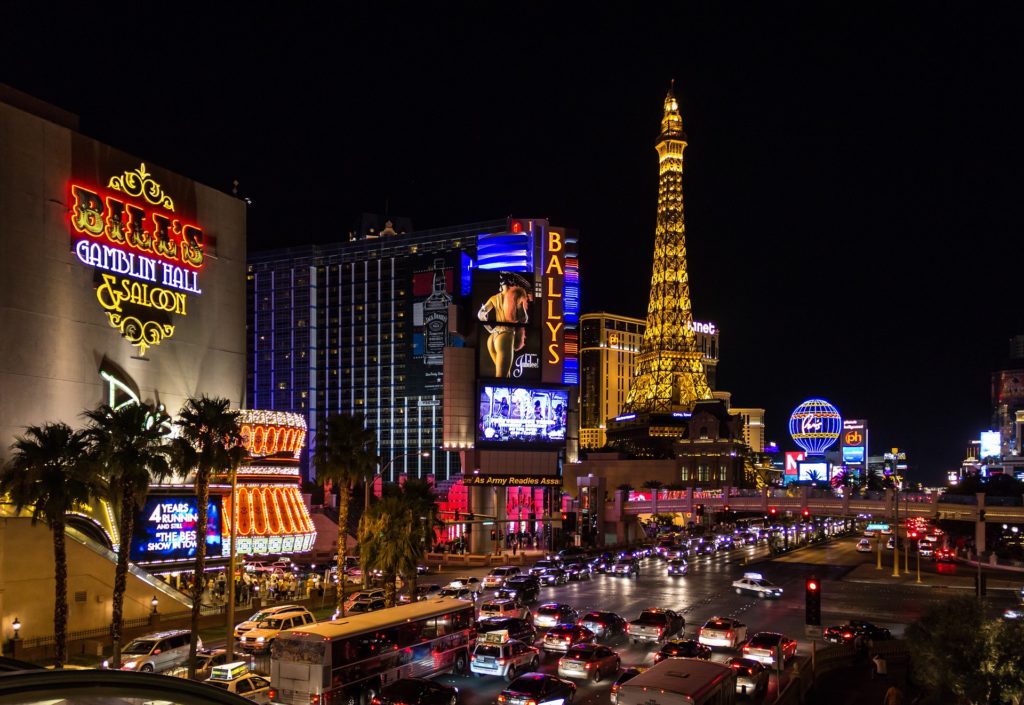 Mobile RPGs
Those who are fascinated to assume the role of a character in a fictional world also have RPG options for their mobile devices. Their success lies in being an interactive form of storytelling – unlike traditional fiction, these games allow consumers to be more than passive observers and to make choices that have an impact on the story. The most popular titles of the moment are Warhammer Quest 2 for iOS, Halcyon 6, Darkest Dungeon, The Bard's Tale, Doom and Destiny Advanced, and Exiled Kingdoms.
Race games
Race games were the first type of game that managed to overcome the lack of physical buttons in smartphones and be successful with gamers. Their popularity is not as high as that of shooters because today's more complex racing games require players better knowledge of driving mechanics and racing techniques. It looks like advancement has hurt race games, but the genre is still producing successful titles like Asphalt Extreme, CSR Racing 2, Dirt Trackin, Drag Racing, GT Racing 2, and Hill Climb Racing 2.
Strategy games
This is another genre considered good for players as they help improving cognitive flexibility, a human quality that can be trained. A study comparing gamers who played StarCraft against gamers who were kept busy with The Sims for 40 hours over several weeks found that the first group had managed to improve its speed and accuracy in cognitive flexibility tasks. The good news is that you too can achieve that even if you are a busy person, by playing mobile strategy games such as Battle of Polytopia, Iron Marines, Strain Tactics, Clash Royale, and Legends of Callasia.
Your turn now – which is your favorite mobile game genre and why?